At a Glance:
---
Over-all Rating:
Cost: $14.95
Manufacturer: BB Brotrade
Purchsed from: Amazon.com
---
I continue to binge-organize. Today the subject is jewelry, and here's what I want in a jewelry organizer:
Sturdy
Easy to see what I have
Easy to find what I want
Space efficient
The traditional jewelry storage solutions fail me. Jewelry boxes don't work because I can never fit my stuff in the boxes. And the bigger the box, the harder it is to see what I have. Plus, boxes don't do a good job with necklaces. I'm not crazy about jewelry trees either. Maybe if I had expensive pieces that some lover gave me, I would buy a tree for them. But trees don't store much.
On an impulse. I bought a hanging jewelry organizer a few years ago. If you haven't seen one of these, they are like those over-the-door shoe organizers but jewelry size. They have little pockets for the small stuff and velcro ties for necklaces. A permanently attached hanger lets you put it in your closet. To my surprise, this turned out to be pretty close to perfect. I can see what I have, it's easy to access my stuff, and it has been pretty durable.
The one I bought was made by Umbra, who makes lots of organizers for lots of different stuff. It's not bad, but having used it for a while, I want something better. The Umbra's pockets are all the same size and mostly too small. It's black, and for some reason, that doesn't show the jewelry that well.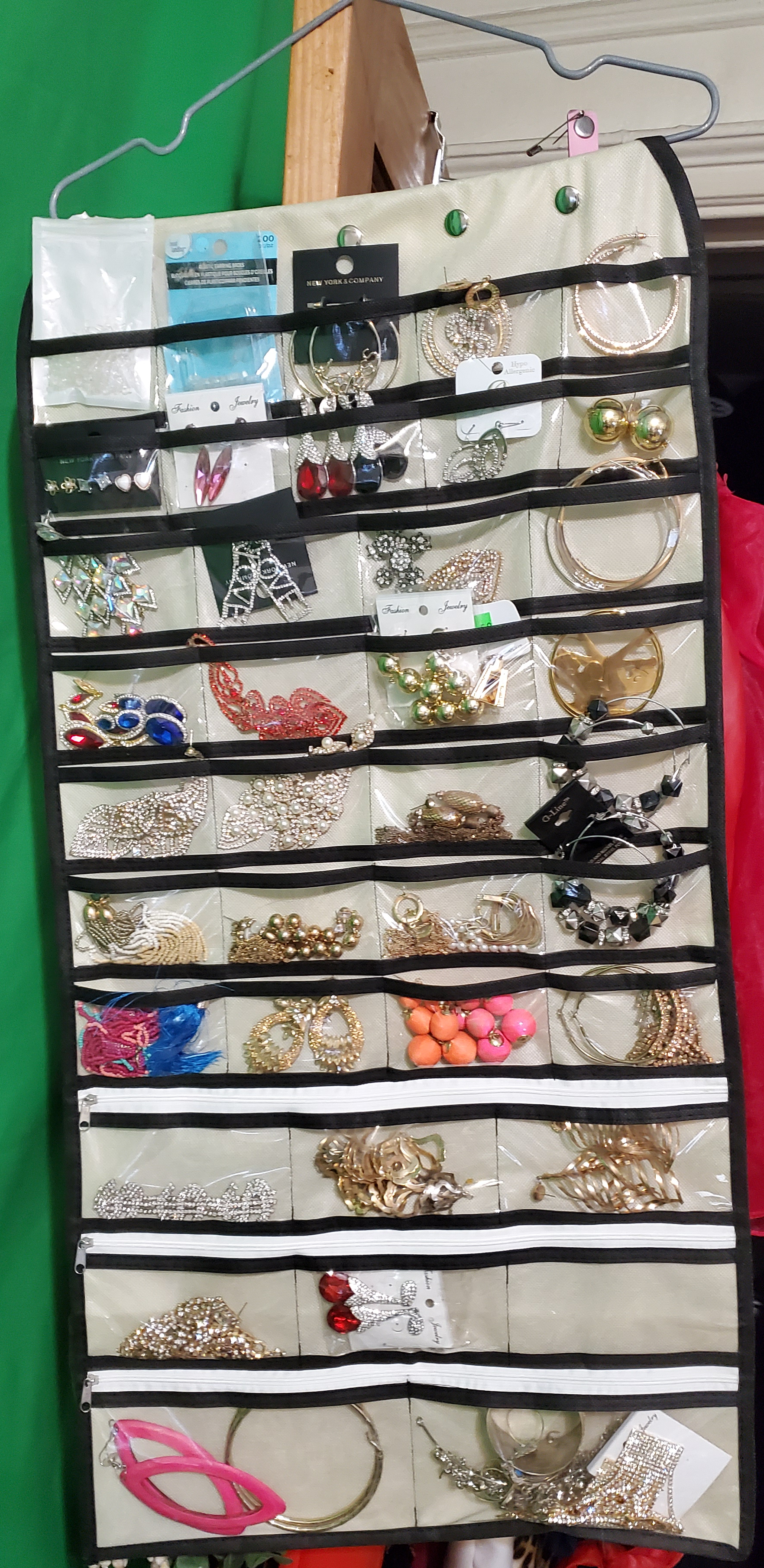 I found a new one, and I love it. BB Brotrade makes it, and it has 56-pockets! Small, medium, and large! The large pockets have zippers, which is a very nice touch. And there are some velcro fasteners for necklaces, of course. The backing is a lighter color, and the pieces show up very well, making it easy to see what I own and decide what to wear!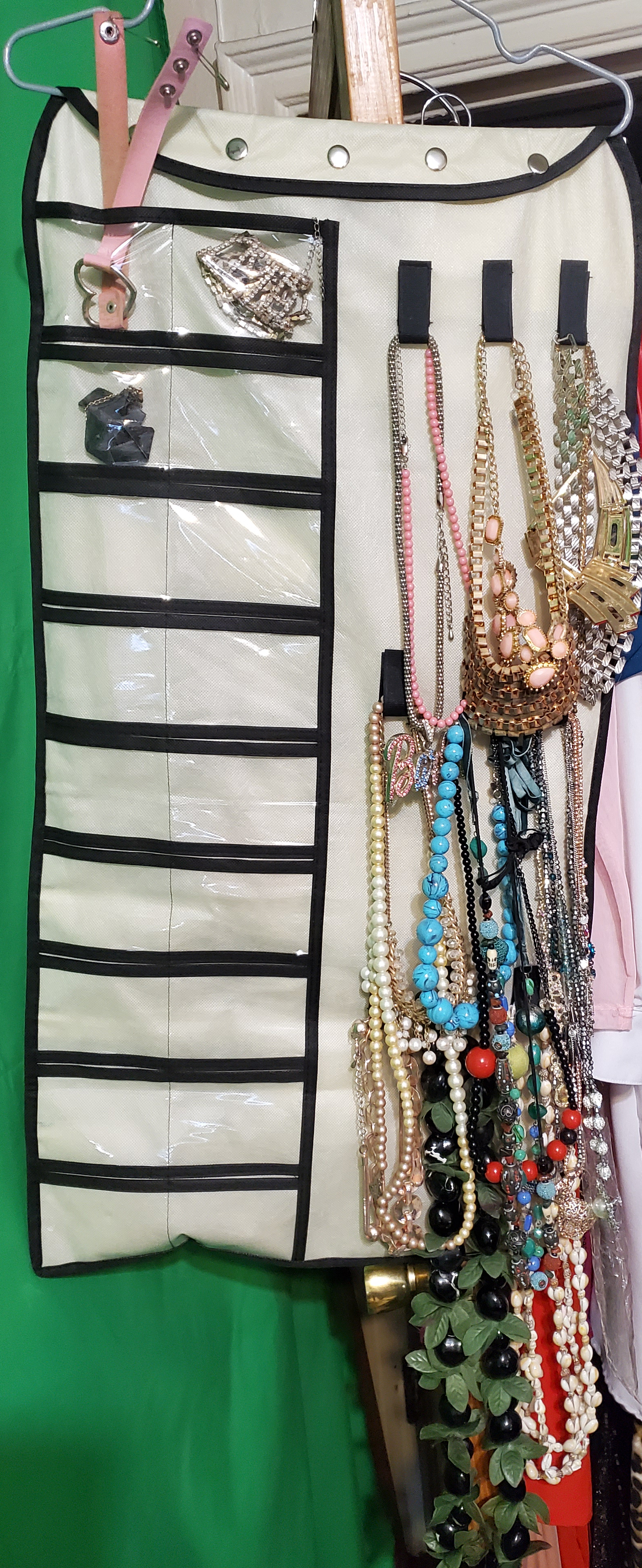 The only thing I don't like so far is the hanger. The Umbra organizer won on this score because it had a swivel head hanger. You could rotate it easily without taking the hanger off the closet rod. Jewelry is heavy. It always surprises me. Necklaces are especially heavy. With the BB Brotrade's rigid hanger, I always worry that I'll have an accident when I have to take it off the rod. It's happened a few times. It's not a disaster, but it's also not fun.
Update!
It's been a year and a half since I bought this, and I promised to update you about its durability. It's as good as new. The zippers all function, the backing is solid, and none of the pockets have ripped. There were some complaints on Amazon about these issues, but I haven't had a single problem, and I use it a lot! So it looks like the BB Brotrade and I will be an item for quite a while!
I hope you enjoyed this. If you have a jewelry organizer solution you love, let me know about it. I am always interested in something better.