Friend and beauty Mariah Cox sent me a description of an her technique for repairing silicone breastplates. I've edited her text slightly, but all photos and content are by her. If you have a leaky breastplate but aren't sure if you can fix it, she offers a repair service for girls in the U.K. Contact her at mariahcox83@gmail.com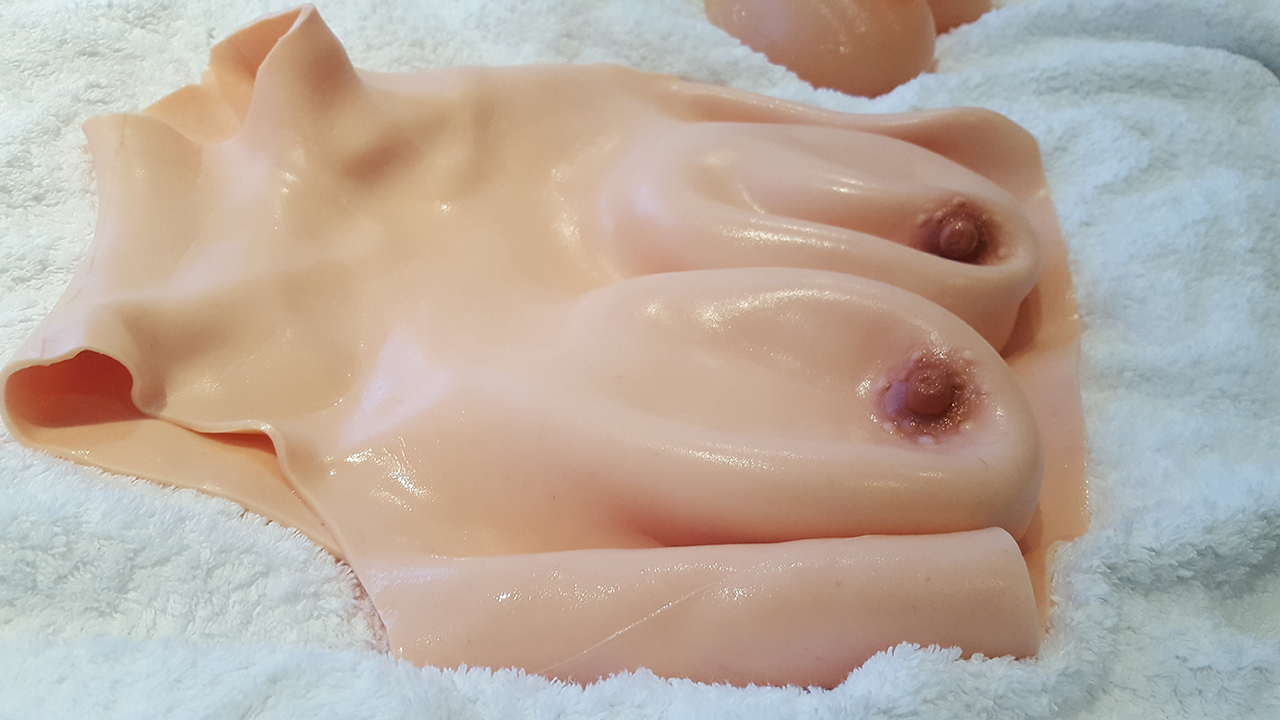 I had an expensive breastplate that started leaking after I had hardly worn them! Rather than spending more money on a new one, I thought I would try to repair it. It turned out well, so I thought I would share my technique!
The basic idea is to do a breast implant using some smaller forms I already had. Besides the breast forms, you will also need
rubber superglue
scalpel
needle and thread
Fiberglass cloth tape. I used the YIKAI brand from Amazon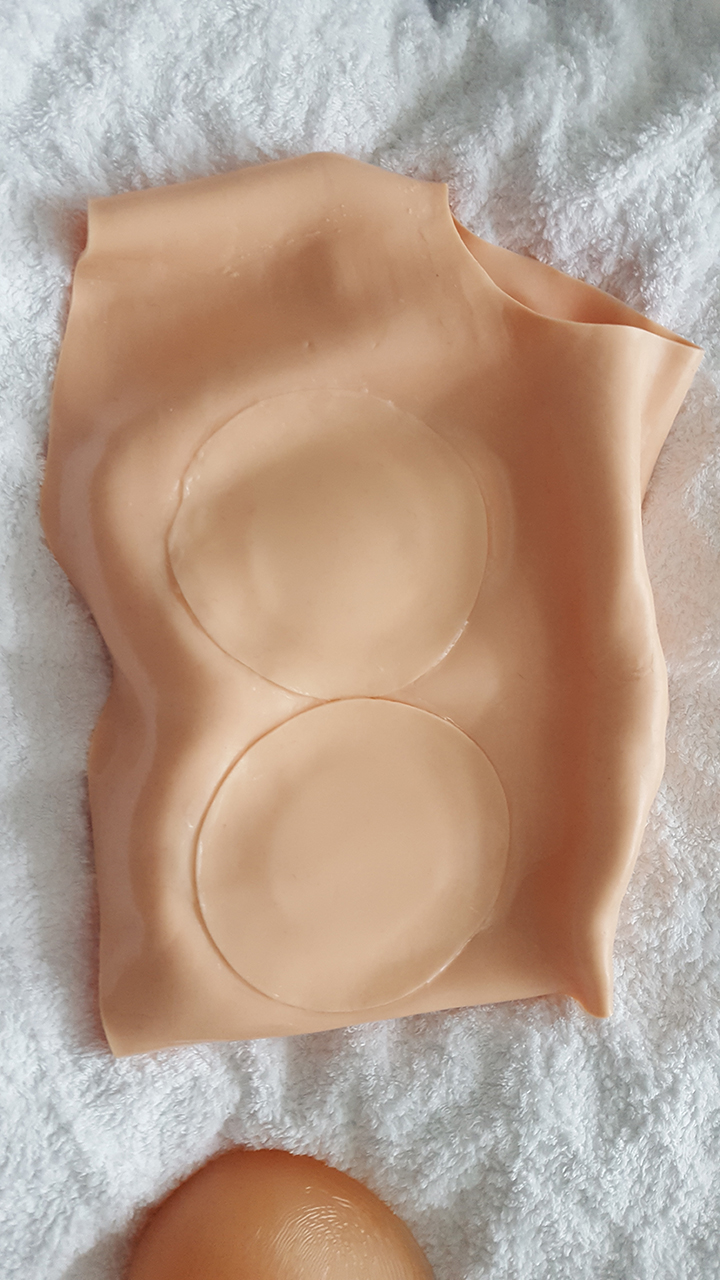 Turn breastplate inside out then make an incision down the center.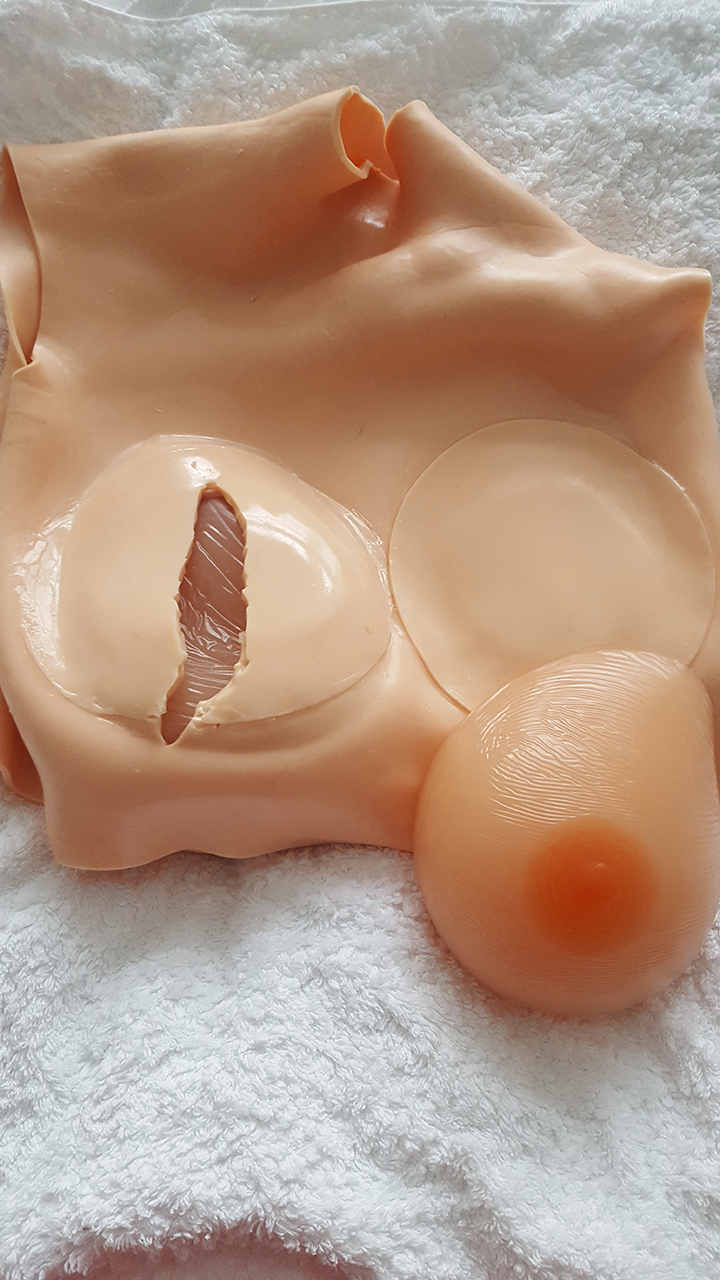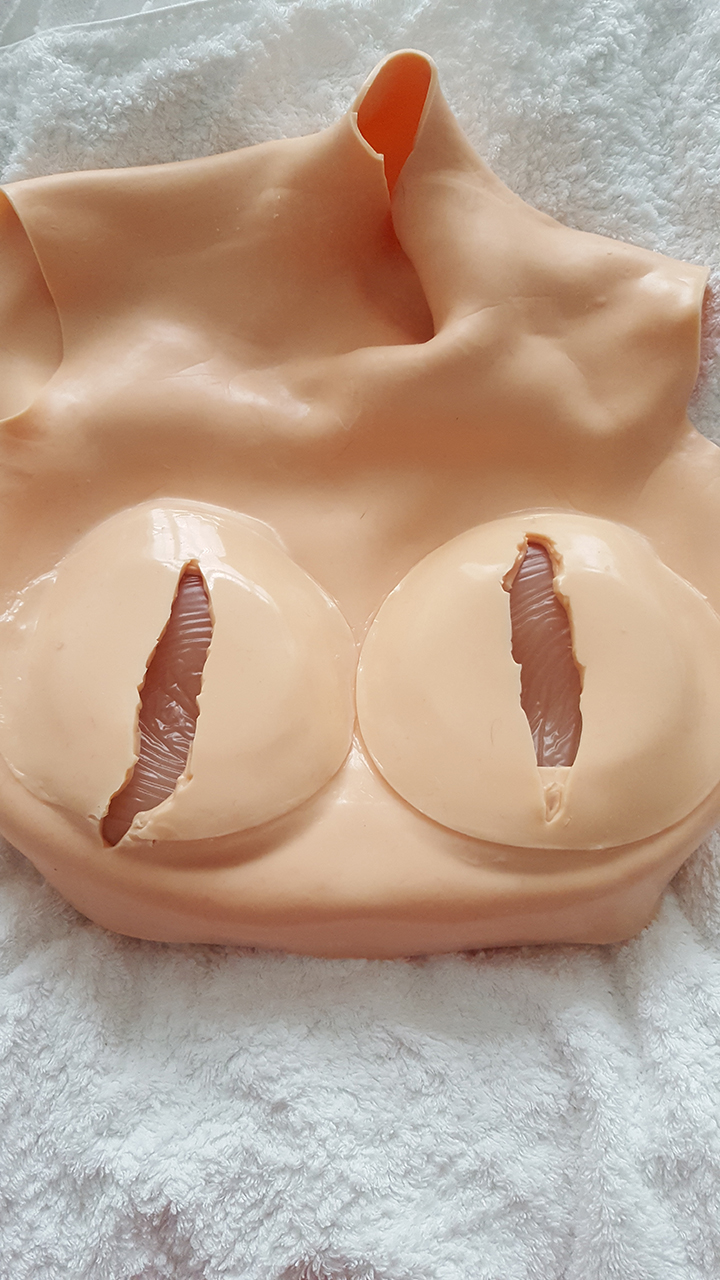 From the photos you can see I went a bit too close to the edge. I would recommend being closer to the center. Repeat for the second side.
Now insert the implant. You might have to remove some silicone from the breastplate to fit your implant. To keep the mess to a minimum, I just pushed my implant in as it was. Repeat for the other side. You can turn the form over now to check for balance, but be careful, as the breast forms could fall out.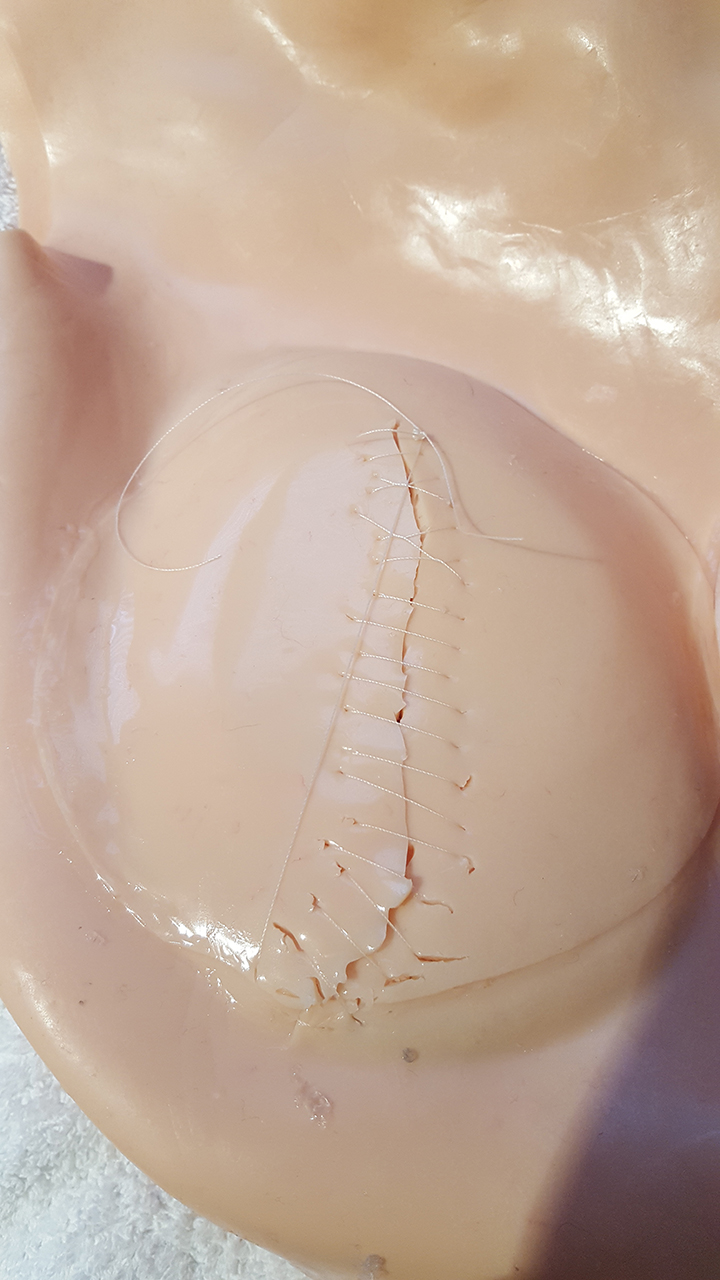 Now comes the trickiest part. You need to grab a needle, thread, and sew up the incision. It's pretty easy if you have sown before. Just take your time, start at the top, and work your way down, careful not to puncture the breast form you've just placed inside. Once that's done, use a little glue to fill any gaps in the latex. The should stop any tears from increasing before the next step.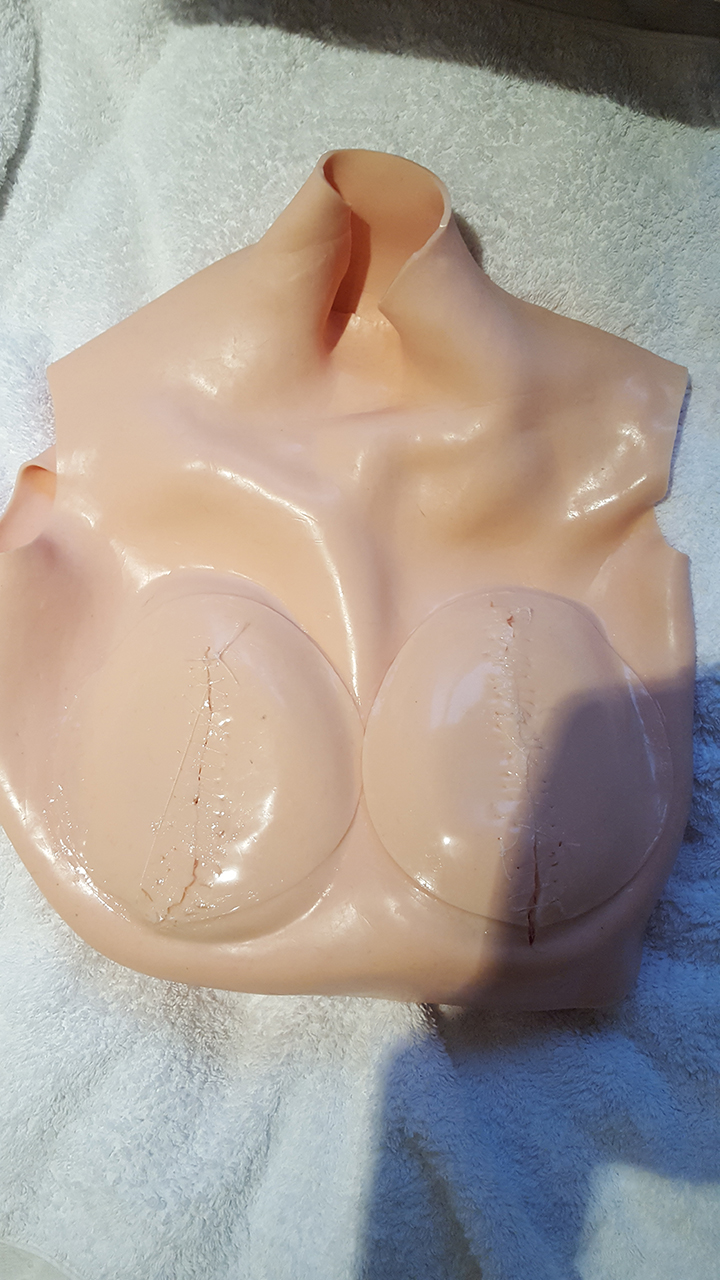 Reinforce the repair by adding mesh or gauze over the stitching. Use super glue on both sides of the stiches, then cover with the tape. Use something to smooth it down and leave it overnight to set. The YIKAI tape I found on Amazon does the job well so far.
You could make the finish more pleasing to the eye by adding a circle of skin-colored latex over the repair, but as it's out of sight, I've left it as is for now. So far, it's stood up fine to a good club night. I did notice the extra weight to them, but all is good. As you can see from the photos below, a year later they are still looking great!