Believe it or not, the humble pair of pants is the hardest thing to fit correctly. If you're a beginner, I suggest you try the suggestions from one of the previous articles. I tried to arrange them from easiest to most difficult.
Pants are hard to fit no matter your body type, from thin to curvy, short to tall. If you are tall like me, you can almost forget about finding an inseam that will make it all the way down to your shoes. But as with everything, there are solutions.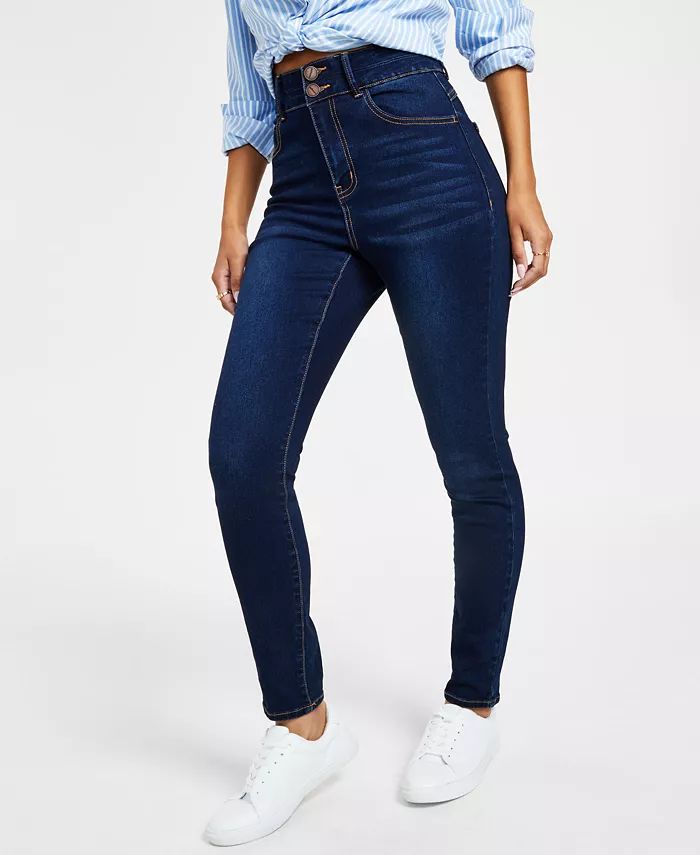 If you have a long torso, you've undoubtedly found that your jeans slide down and expose your underwear. They probably also dig into your stomach, making life uncomfortable for you. Girls with long torsos need high-waisted jeans. Ignore the snide remarks that describe this style as "mommy jeans." Higher-waisted jeans will hit your stomach in a better spot. They provide corset-like support and a beautiful, long uninterrupted line when you bend over (note: no more panty flashing!). And since they fit snugly around your natural waist, they won't slide down constantly.
Trust me, when you have something that truly fits your body, nobody will notice whether it is 'in' or 'out .' They will just notice how great you look. But how do you figure out how high a waist should be?
It's all in the rise.
The 'rise' is the distance between the crotch and the waistband. This is what determines where the pants will sit on your waist. The shorter the rise, the lower they will ride. To find your perfect rise, take a flexible cloth tape (not metal), pull out your favorite, best-fitting pair of pants, and measure the rise.
A low-rise pair will often hit as much as three inches below your natural waist, letting soft flesh spill over. But a higher rise will hit just above your natural waist, holding you in and feeling comfortable. If a pair of pants don't fit you, it's almost always because the rise doesn't match your body's shape.
Regular or Mid-rise Pants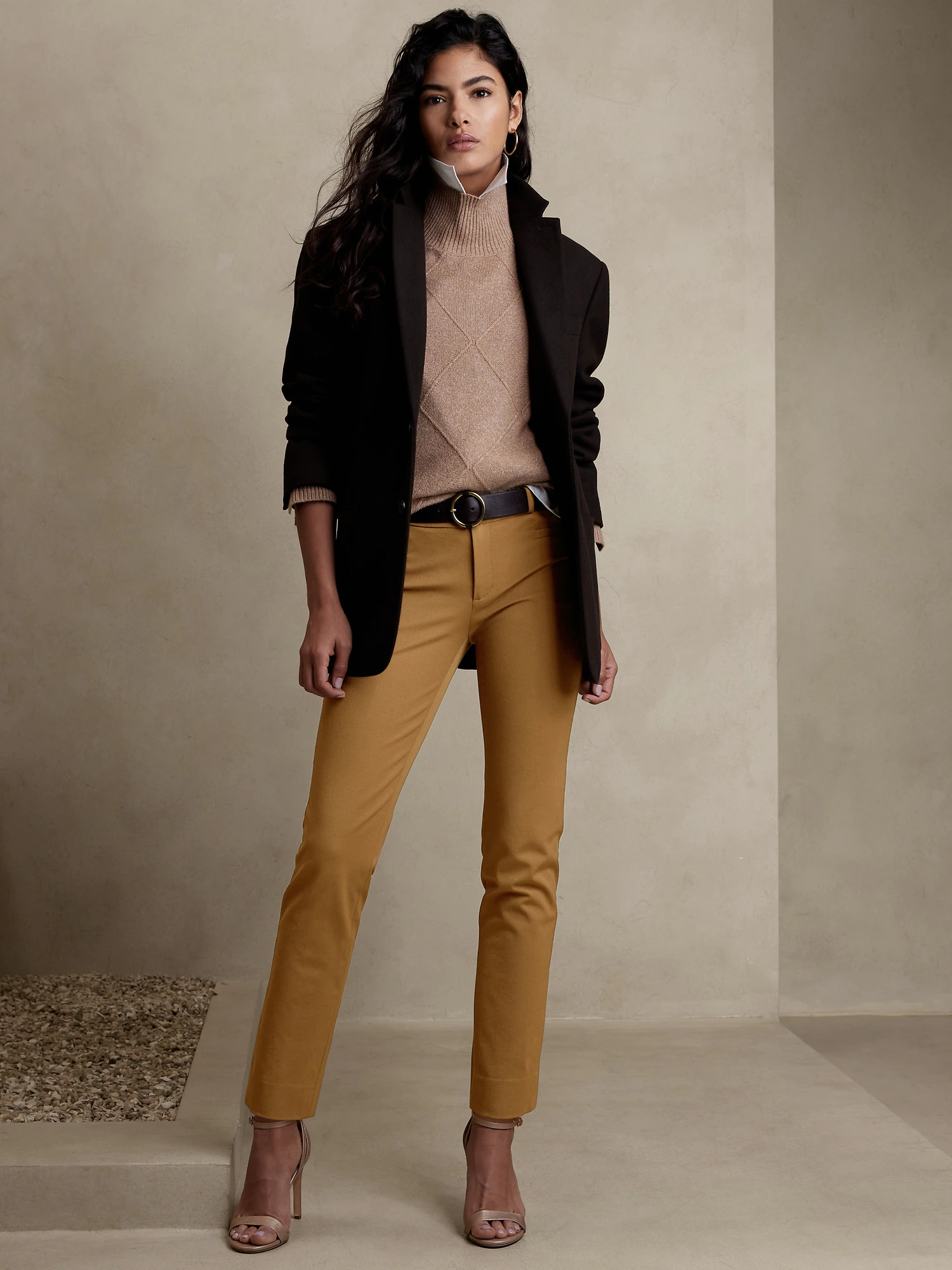 Regular or mid-rise pants are meant to hit just below your natural waist. As I've said before, you need to know where your natural waist really is. It's rarely at your navel. To find it, stand up and lean to the left and right. Your natural waist will be at the deepest part of the indent.
If you find that the outline of your crotch is on display (something to be avoided, even with a really perfect tucking job), the pants could be too tight. But more often, it's caused by a rise that is too low, causing the center seam to ride up and pull on the crotch. If your natural waist is more than an inch above your navel, you need to pay attention to this when you shop for pants.
Low-Rise Pants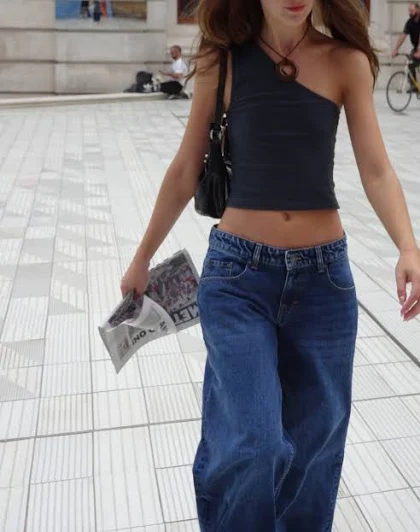 Low-rise pants are intended to be worn at the hips and sit well below your natural waist. They are based on the hip-hugger styles of the 60s and 70s. These can be cute, but if you have short legs and a long torso, these are not likely to fit you properly.
Ultralow Rise Pants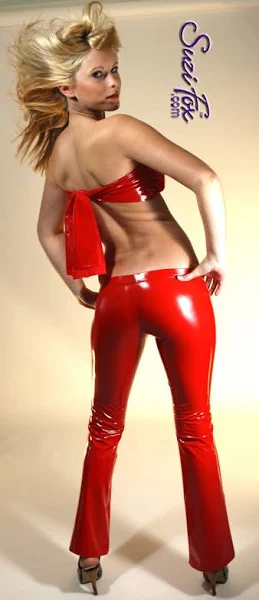 While low-rise pants might hit 2-inches below your navel (reminder: That's not necessarily the same as your natural waist, but it's a convenient landmark); ultralow rise pants will land four or maybe even five inches below the navel, just grazing the bottom of your hipbone. If you are short-waisted, a pair of ultralows can be perfect.
Digression: What is short-waisted?
Notice I said short-waisted. In the world of fashion, that means the same as high-waisted. I'm not trying to confuse you, but you will run across this term (and its opposite, long-waisted) from time to time. To find out which group you belong to, measure from your armpit to your natural waist and then from your natural waist to your hip bone.
If the measurements are the same: you are evenly proportioned
If the armpit/waist measure is smaller than the waist/hip measure: you are short-waisted.
If the armpit/waist measurement is greater than the waist/hip, you are long-waisted.
Short and long terms refer to the distance from the armpit, not the height from the ground. High/low-waisted are what you think they are: How high or low from the ground (or hip) your waist is.
Short Rise Pants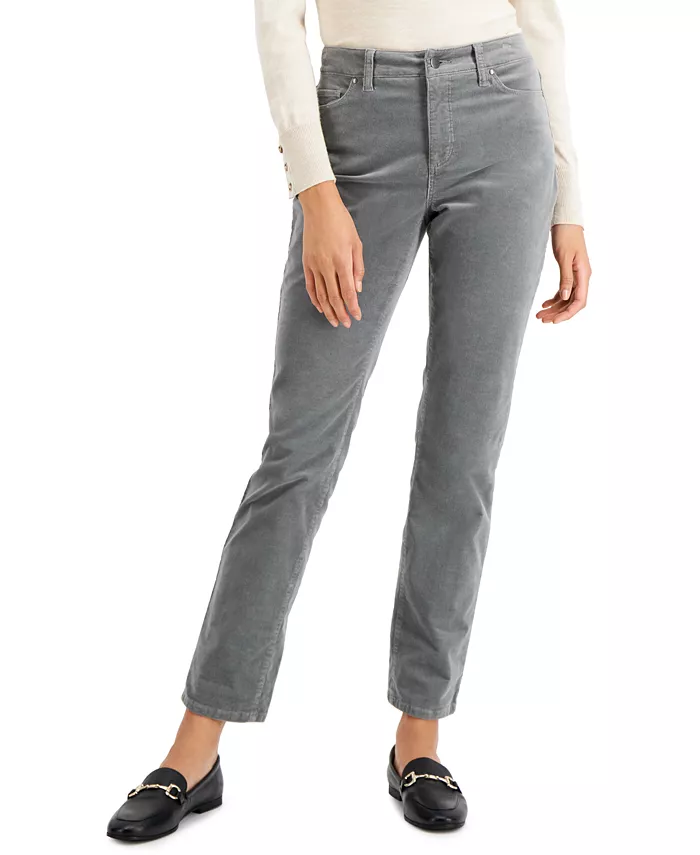 These are often found in the petite section. In fact, because of the belief among vendors that short people won't buy clothes labeled "short," they are often called petite. They are intended to be worn at the natural waist of a shorter person. A shorter rise means less material at the crotch, which is more comfortable and a better fit on shorter bodies.
Other Fit Issues
Generous hips force the pockets on dress pants to pop out. This looks awful. If you own a pair like this, stitch the pockets closed. Problem solved. If you don't sew, a tailor will do this cheaply.
If you are in a store and have this problem, look for pants that zip on the side or have horizontal pockets. Horizontal pockets can't gap or pull; that's why they are used.
An common but unfixable problem is a poorly set zipper. This will cause the zipper to pull, gap, and eventually fall down. It is certain to happen exactly when you don't want it to. Do not buy pants that have this problem. When you try the pants on, walk around, sit down, stand up a few times, and check the zipper. If it is still up securely, you are good to go. If not, pass on that pair!
Another common but unfixable problem is pants that pull at the crotch. They could be too small, but more often than not, they are just badly designed. If they pull and wrinkle in the crotch, they will fit badly everywhere else, also.
This highlights why getting a perfect fit with pants is probably the biggest fashion challenge. When one element is off, the whole thing will topple like a house of cards.
But pants can be nice and super sexy, so if you've given up buying pants because you had some of the problems I listed above, give it another try. I think you'll find your perfect pair without much trouble!